LUXURIOUS RESIDENCES
---
Château Laurier is an example of luxury living taking its cues from French Baroque architecture. It is executed with the highest quality materials, using striking buff limestone set against wrought iron detailing.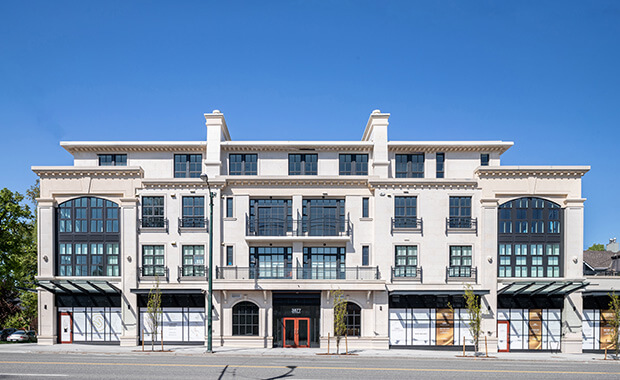 BEAUX ART INSPIRATIONS
---
Beaux Art inspired awnings and railings set a classically inspired promenade. French balconies and roof top decks provide views to the palatial areas that encompass Château Laurier.
PICTURESQUE DETAILS
---
Large windows allow for an abundance of natural light. Generous balconies and terraces expand living and entertaining outside. The building steps inward from the corners, welcoming classic proportions crowned with limestone moldings and detailings.