Landa Global Properties to Partner with Chopard GWC on exclusive partnership for new buyers at 1818 Alberni
Landa Global is pleased to announce a unique partnership with Chopard Global Watch Company (GWC), offering the next five buyers at 1818 Alberni a watch from Chopard's latest exclusive collection, as well as VIP access to their new jewellery, watch and accessory collection. 1818 Alberni is Landa's prestigious boutique condo development at the gateway to Stanley Park, a collection of 54 intimate, luxury residences with both mountain and ocean views.
"Our development is a rare and exclusive jewel property on Alberni and as such, aligns perfectly with the Chopard brand of hand-crafted, iconic jewellery pieces and watches," says Landa CEO, Kevin Cheung. "With a new high-end retail storefront on Alberni, Chopard is not only a neighbor to residents at 1818, but a partner in this exclusive collaboration."
In celebration of this partnership, Landa hosted a special red carpet event on October 20 at the 1818 Presentation Centre. The evening provided guests with an opportunity to browse Chopard's red carpet collection of exceptional luxury watches and jewellery and to visit our luxurious show suite.
"We're really excited to collaborate with Chopard on this partnership," says Cheung. "We really love the elegance, mechanical precision and ergonomics of the design and we know our residents will appreciate this unique offer."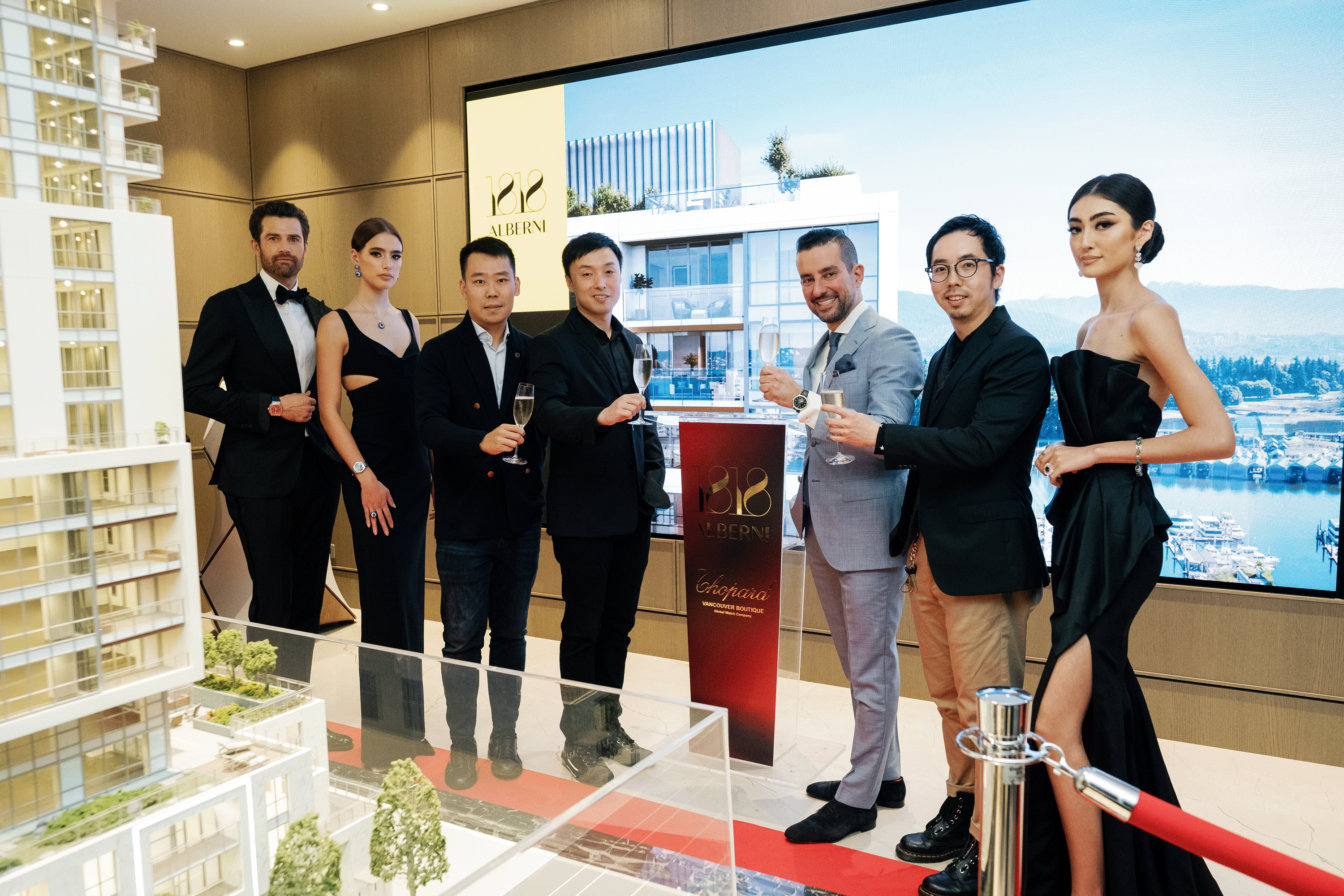 "We are excited to celebrate and welcome Landa's new development, 1818 Alberni, to the neighborhood. This development is the perfect addition to Alberni Street's luxury landscape. And we are proud to partner with Landa to provide the gift of Chopard to the new homeowners of this exclusive new Vancouver residence," said Sassan Pourfar, President of GWC.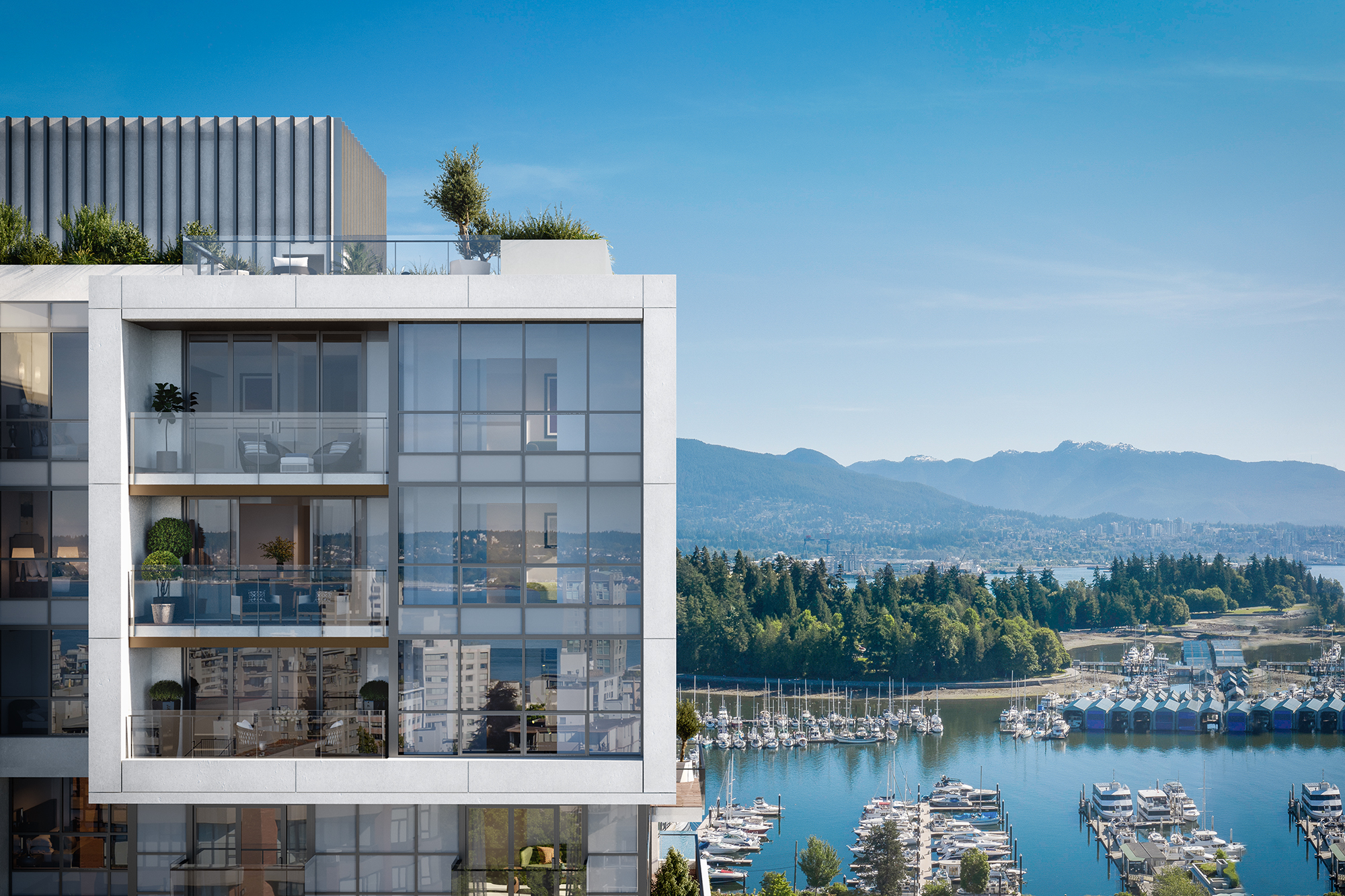 With only three suites per floor and homes ranging from 972 to 5021 square feet, this will be one of very few boutique condo buildings in downtown Vancouver. The elevated living experience of 1818 Alberni goes beyond its exceptional architecture and smart building features. Homeowners enjoy access to a range of exclusive premium services that make life more comfortable and convenient. These include private chef, car wash service, yacht rentals, dry cleaning, pet grooming and walking and interior design consultation; all may be booked via the concierge or directly through the service provider.
For more information:
https://landaglobal.com/1818alberni/
https://globalwatchco.com/chopard
About Landa Global Properties:
Landa Global is a Vancouver-based real estate development company, with a growing roster of multi-family residential projects. Landa is dedicated to building significant, sophisticated and architecturally distinctive buildings that complement and contribute to their communities. Today, the company has more than ten architecturally distinctive projects in the Metro Vancouver area, with more to come. Completed and sold out projects include Boldon Fraser, Chateau Laurier, Main & Twentieth and Cascade City, a two tower development in Richmond designed by Arno Matis. Projects in progress include West Point Grey's first multi-family boutique condo development in a decade – Raphael, a two tower Passive House development on Alberni and several other luxury towers in downtown Vancouver.
About Chopard Boutique GWC:
The Global Watch Company (GWC) is Vancouver's leading watch and jewellery retailer, specializing in haute horlogerie and rare luxury diamonds. GWC is proud to be the only retailer in Western Canada that owns and operates boutiques dedicated to the Rolex, Tudor and Chopard brands. Located in the heart of downtown Vancouver's luxury zone, GWC operates the Rolex boutique, the newly opened Tudor Boutique and the new Chopard boutique on Alberni Street.