Richmond's First Architectural Landmark Completes: Cascade City Welcomes New Residents into 270 Homes
Richmond's first architectural landmark was celebrated on Feb.3rd by Richmond Mayor Malcolm Brodie, a host of local city councillors and the team that put together Cascade City, a two-tower development by Landa Global Properties. A collaboration between noted local architects, Arno Matis and Foad Rafii, Cascade City was inspired by the nearby Fraser River and features cascading levels and terraces evoking the flow of the river. The building completed this week and will see new residents moving into the 270 homes on Elmbridge Way.
"What a great way to start off the year of the Tiger, welcoming this beautiful landmark development with 270 units, including some affordable housing. This wonderful project is a result of that decision," said Richmond Mayor, Malcolm Brodie. "It's a great building that's within walking distance to the hospital, Canada Line, the Oval, shops and restaurants. This a wonderful addition to Richmond City Centre, a place where people will call home for generations to come."
"Cascade City is an exciting addition to the City of Richmond, and we are proud to have played a part in creating what will become a recognizable icon for the city," says Landa CEO, Kevin Cheung. "This development is a truly unique offering, and we are excited to welcome our new homeowners and to bring similar architectural innovation to our other projects in Richmond in the coming years."
"Cascade City is about a stronger connection to the landscape and a stronger indoor, outdoor connection, with a large amount of outdoor space integrated into the building design," said Matis. "We believe it will become a building that defines the community."
"Architecture, we believe, is an important factor in everyday life," says Rafii. "It's exciting to look at something that will impact you daily, as you arrive and as you interact with the building. The experience for owners living in this building is going to be different than any other project in Richmond. The connection of the building to the landscape will become an important part of the experience of living here."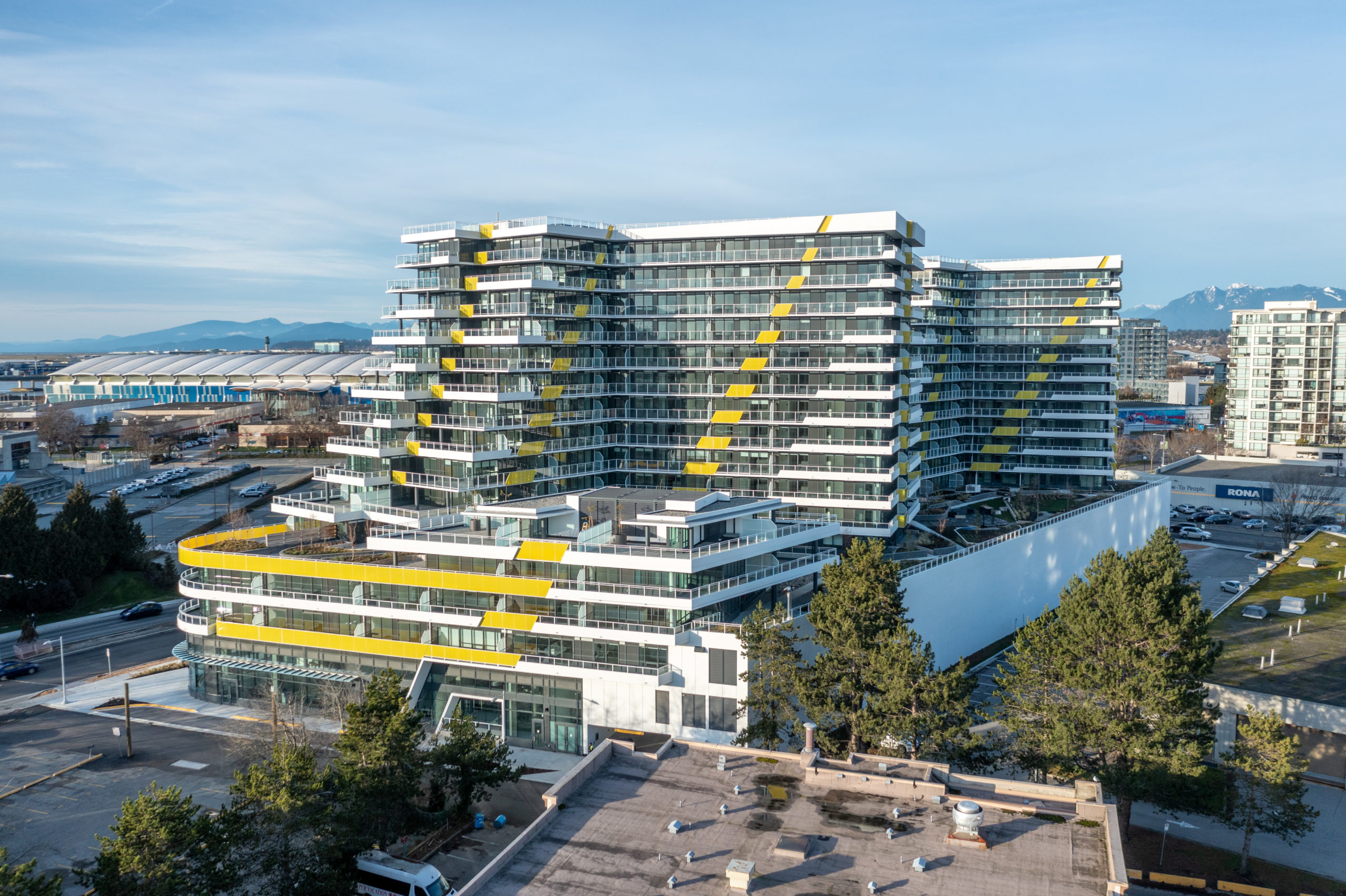 Cascade City is now 80% sold, with a large selection of move-in ready homes remaining for sale. Landa Global will be welcoming more than 200 new families this spring. Homes feature high-quality finishings, a 3,000 square foot gym and yoga studio, party room with dining and mah-jong room, ping pong and pool tables and a communal, landscaped outdoor space with promenade and lounge area. With generous deck space unusual for Richmond, the project also offers an integrated indoor-outdoor living experience and unique floor plans with more outdoor exposure than most homes.
For more information about Cascade City, click here: