Eleven exceptional residences on Laurier Avenue in Vancouver's sophisticated First Shaughnessy neighbourhood, featuring a dramatic limestone facade, inspired classical architecture and precise detailing. We are proud to be offering the final release of select homes at Chateau Laurier in Shaughnessy. Chateau Laurier is sold out.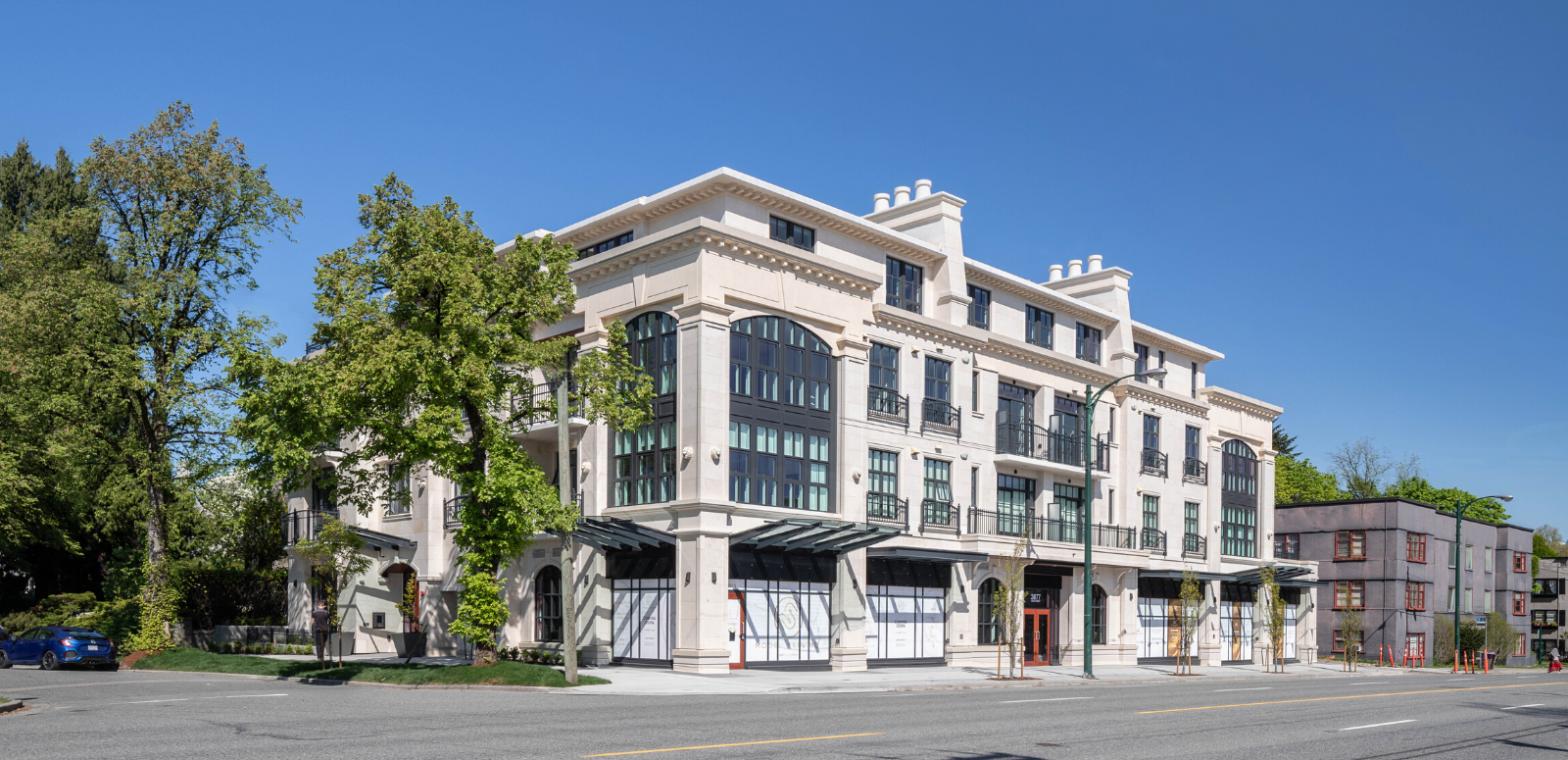 Overview
Location
1009 Laurier Avenue, Vancouver, British Columbia, Canada
Residence
11 exclusive luxury residences
4-storey mixed-use building
28,821 square feet
Estimated Completion
Completed Dec 2019
DESCRIPTION
Château Laurier offers refined elegance in First Shaughnessy, the most historic enclave of Vancouver's most distinguished neighbourhood. Inspired by French Baroque architecture, this exclusive collection is crafted with materials of the highest quality, clad in visually striking buff limestone and accentuated by wrought-iron detailing. The timeless European elegance transitions seamlessly to the vibrant, welcoming interiors. Each home is cleverly designed to emphasize space and light.
NEIGHBOURHOOD
Historic Shaughnessy on Vancouver's West Side has a rich legacy of historic homes and serene urban living. Easily walk or drive to charming cafes and specialty shops. Visit designer boutiques and award-winning restaurants along a cultural and culinary artery. Some of the city's top private schools are here, including York House School and Little Flower Academy, as are clubs and community facilities such as the Arbutus Club and Vancouver Lawn Tennis and Badminton Club.
CUSTOMER TESTIMONIALS
"I am a homeowner at Chateau Laurier and have been thoroughly impressed throughout the entire process of purchasing and moving in. The deficiencies in my home were addressed and resolved quickly and the customer service Landa provides is excellent. It is clear to see that all of the details in the home are very thoughtful and I am grateful to Landa for creating residences with such high standards. I am so happy with my new home! As a customer, I would definitely rate the home and service 5 stars!"
-G.M .
Become a LANDA insider
When you become a LANDA Insider you will receive valuable information about all our upcoming projects.