A boutique blend of residences and retail in Vancouver's upbeat and highly livable Main Street neighbourhood. Sold out.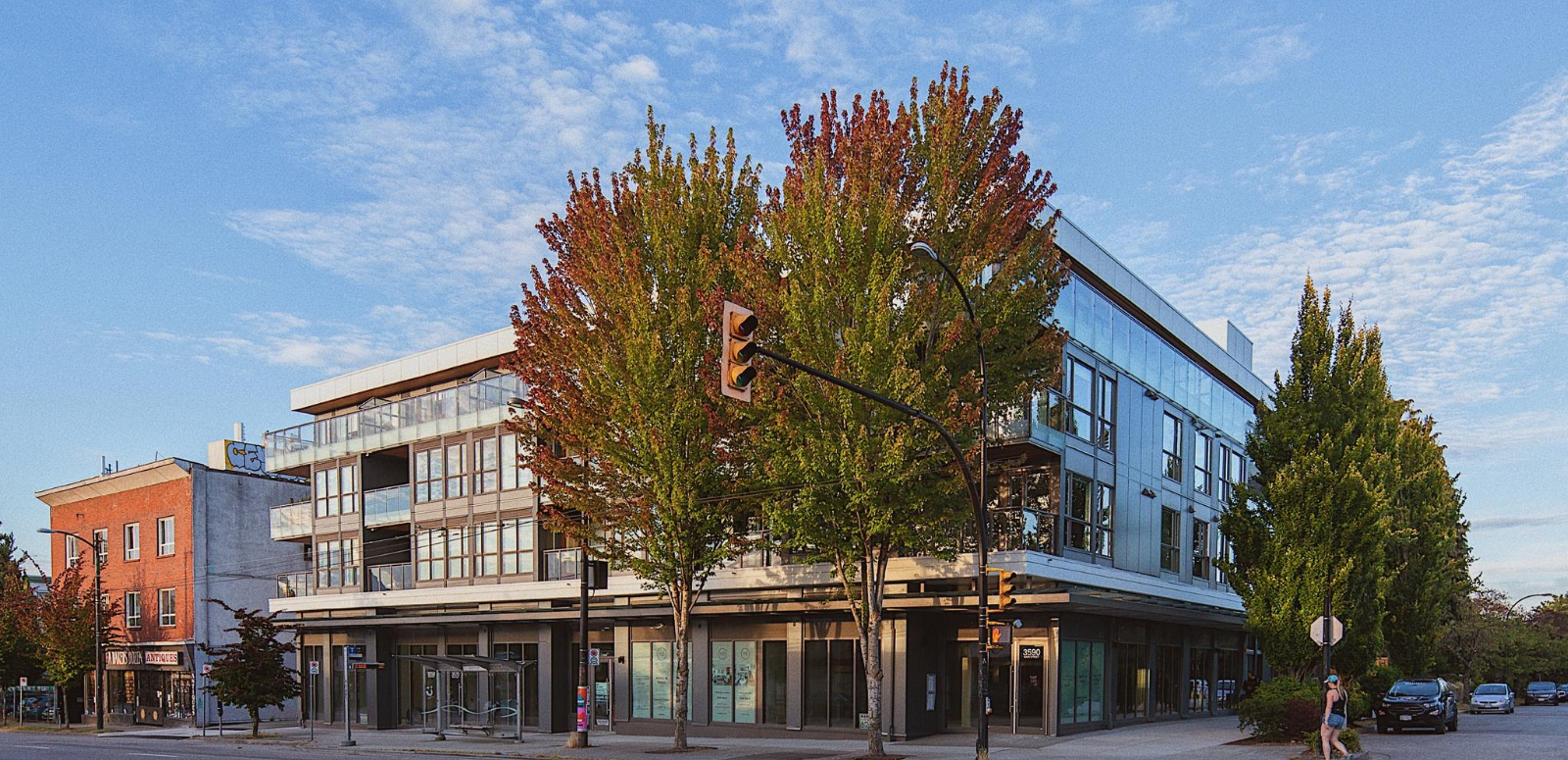 Overview
Location
209 East 20th Avenue, Vancouver, British Columbia, Canada
Residence
42 boutique homes
4-storey mixed-use collection
42,328 square feet
Estimated Completion
Completed June 2020
Description
This contemporary mixed-use collection consists of 42 residences, including eight rare lofts, along with ground-level retail. The homes are defined by efficient floor plans and modern fixtures and finishes that complement the youthful vitality of its Main Street neighbourhood. With sizable balconies and an open central courtyard, this well-connected community is a breath of fresh air in an already cool neighbourhood. Move in today.
Neighbourhood
The Main Street neighbourhood is considered one of the most dynamic in North America, with a unique yet authentic mix of shops and services. Think third-wave cafés, craft beer and cocktail bars, vegan restaurants, record stores, high-end vintage fashion and cherry-blossom lined surrounding streets. Nestled in the geographic and spiritual heart of the city, this location offers easy access everywhere—from downtown to the West Side to the airport and beyond.
Become a LANDA insider
When you become a LANDA Insider you will receive valuable information about all our upcoming projects.