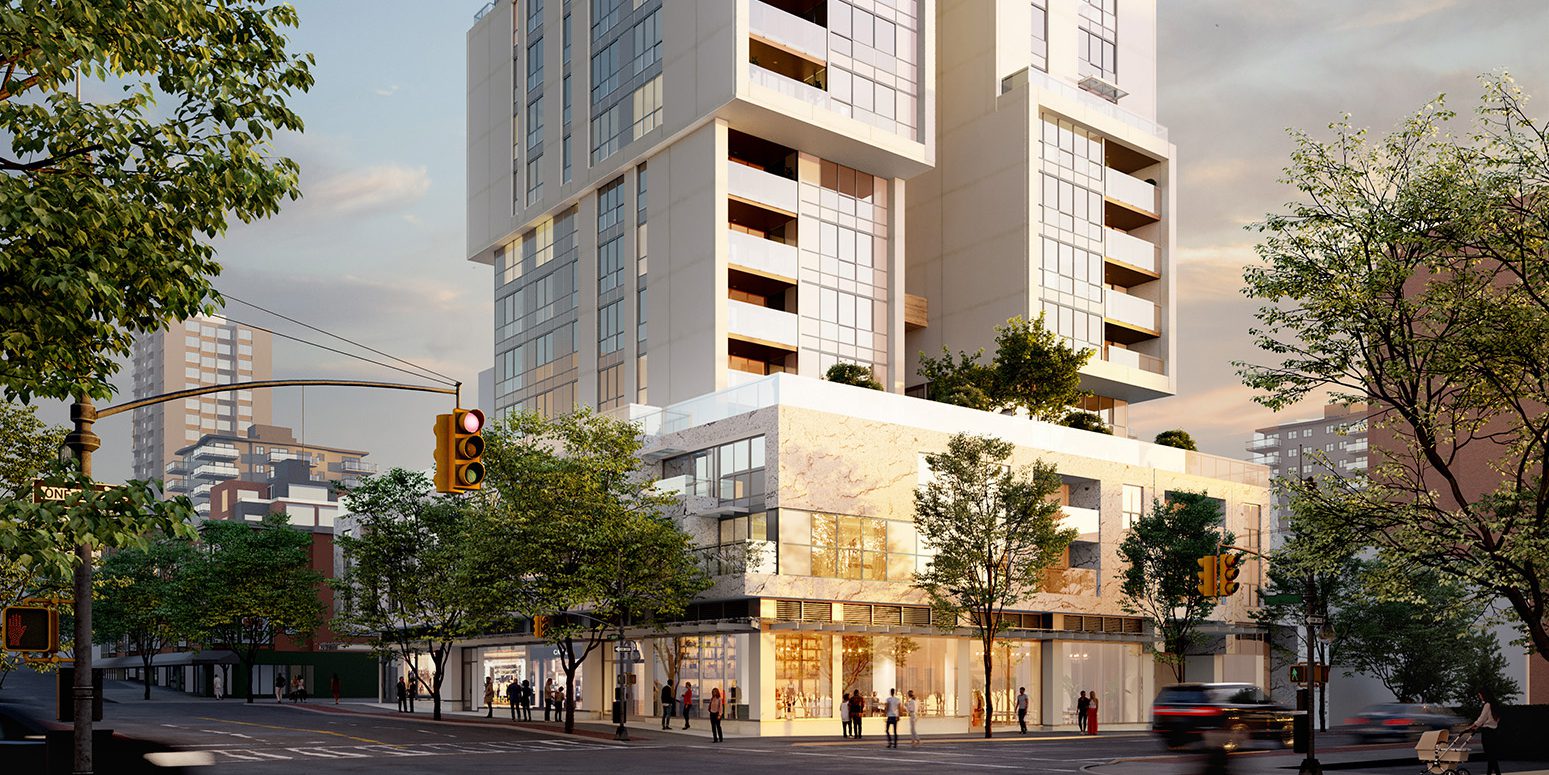 Overview
Location
1818 Alberni St, Vancouver, BC, Canada
Available Space
Retail, 9,200 SF Ground Level Retail Space Available
1818 Alberni offers an unrivaled opportunity to establish your business in the heart of Vancouver's most exclusive neighborhood. With an impressive 4,000 square feet of street-level commercial/retail units available for lease, this premier development is perfectly positioned to capture the attention of both local residents and tourists alike. The location is truly unbeatable, with extensive frontage onto both Denman and Alberni Streets, two of the city's most iconic thoroughfares. This prime location guarantees maximum exposure to the high volumes of pedestrian traffic that flow through this vibrant and dynamic neighborhood.
Not only does 1818 Alberni offer close proximity to the breathtaking Stanley Park and bustling Denman Street, but it is also conveniently located near the highly active Robson Street. As one of the city's most popular shopping and dining destinations, Robson Street attracts a significant amount of foot traffic year-round.
In addition, this highly sought-after boutique development is situated in close proximity to a host of notable area tenants, including Safeway, Tetsu Sushi, Starbucks, Whole Foods Market, and a variety of established retail and restaurant shops. This mix of high-end retail and dining establishments ensures a steady stream of foot traffic to the area, making it the perfect location to establish your business and capture the attention of Vancouver's discerning consumers. With its prime location, stunning architecture, and exceptional amenities, 1818 Alberni is truly the premier destination for those seeking to establish their business in Vancouver's most exclusive neighborhood.
Become a LANDA insider
When you become a LANDA Insider you will receive valuable information about all our upcoming projects.